Our corporate governance and compliance
As a multinational organisation with roots as a family business, we are committed to maintaining the highest standards of corporate governance across our operations.
Through our rigorous focus on compliance and governance, we continue to deliver against our corporate purpose, fulfilling our duties and responsibilities to the communities we serve, and to the wider world in which we operate.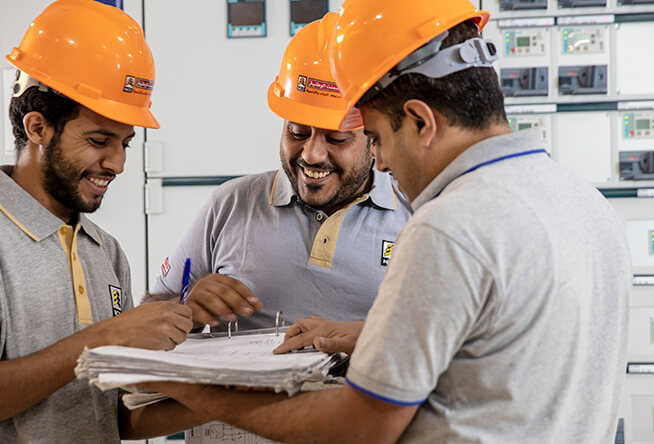 Going the extra mile
For decades, we have partnered with global industry leaders, adapting to new challenges together. However, the diverse needs of our stakeholders, including our partners, communities, suppliers, employees and customers, are constantly changing.
Throughout our 85-year history/journey, we have responded by exceeding the requirements and expectations of regional and international regulatory frameworks and our global strategic partners alike.
In doing so, we have taken advantage of the latest technological advances to build a strong base and innovate to achieve world-class Environmental Health, and Safety standards.
Empowering our people
Our employees integrate compliance into all aspects of their role and we articulate and encourage adherence to best practice in international corporate governance across all our business functions.
Unlocking Yemen's potential
As Yemen's largest and leading company, we recognise and embrace our responsibility to advocate for the progressive role that the private sector can play in our home market.
That is why we work with other private sector organisations and associations to equip Yemen's private sector with the compliance and governance processes and platforms to engage effectively with international markets and ensure that the economy can grow sustainably, generating long-term prosperity for the people of Yemen.