Private Sector & Development Magazine interviews our Managing Director on food security in Yemen
TOWARDS FOOD SECURITY IN YEMEN: HSA GROUP IN CONCERT WITH THE UN, DFIS AND INTERNATIONAL NGOS
17 Nov 2023 - Against a background of conflict and widespread food insecurity in Yemen, the country's HSA Group continues to work in partnership with UN agencies, DFIs and international NGOs. HSA Group's work with Proparco demonstrates the positive effect of public-private partnerships in bringing affordable essential products and services, as well as humanitarian and social development to a crisis-stricken country.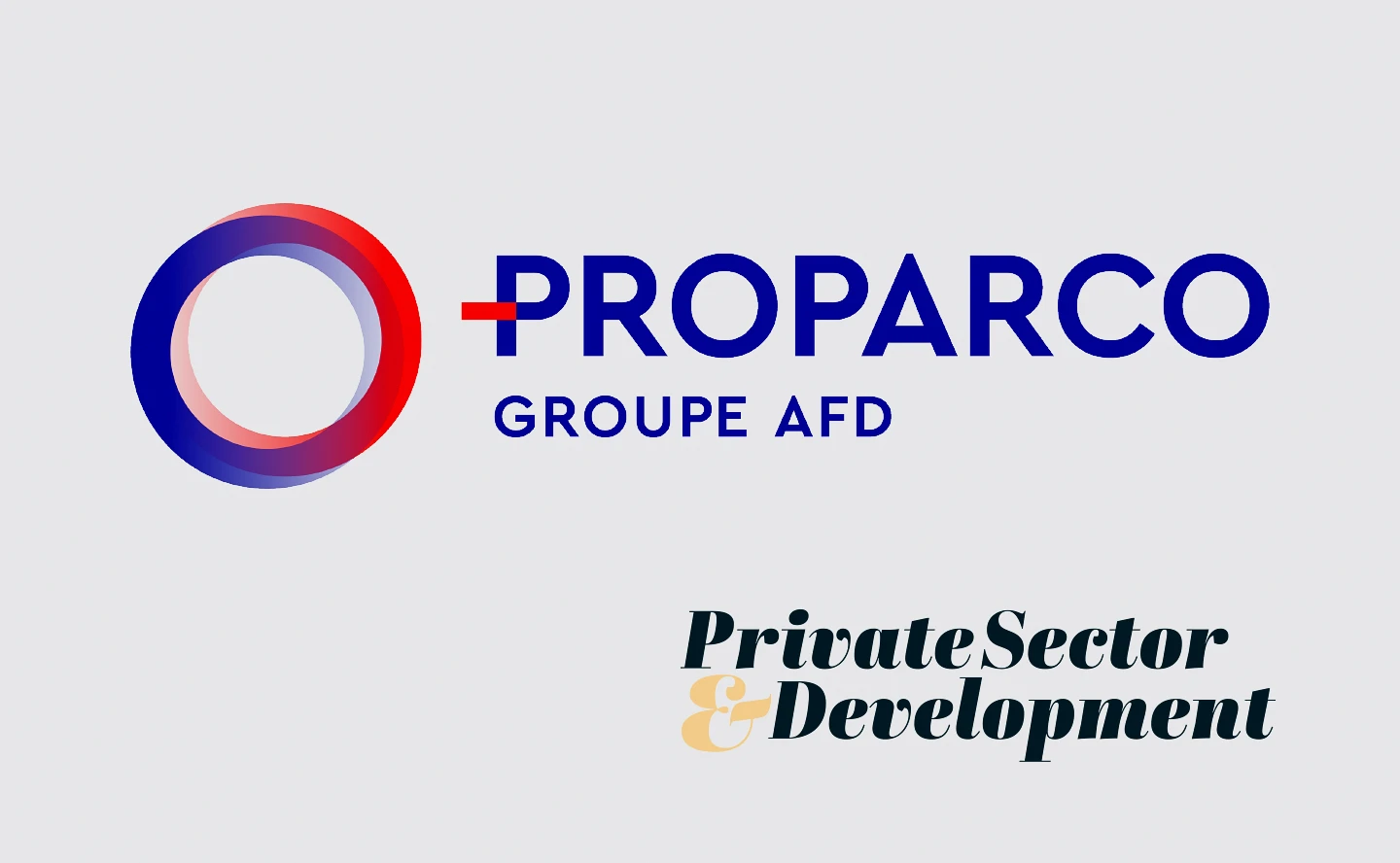 WHILE MORE THAN 50 % OF YEMEN'S POPULATION SUFFERS FROM FOOD INSECURITY, WHAT IS YOUR VIEW ON THE POTENTIAL SOURCES OF HOPE FOR A DEFINITIVE END TO THE CONFLICT?
Yemen remains the world's worst humanitarian crisis, with over 17 million people suffering from food insecurity. Furthermore, it is disproportionally impacted by external shocks due to its reliance on imported goods. The private sector plays a vital role in ensuring the country's food security and is responsible for the majority of food imports into Yemen, which make up 90% of Yemen's total food supply, adapting in the face of logistical, economic and political challenges. These challenges, in combination with volatile international markets, have contributed to a decrease in the purchasing power of businesses and consumers alike. While fulfilling the immediate needs of vulnerable populations is an essential part of humanitarian aid, it must be combined with a long-term holistic approach that addresses the root causes of food insecurity, such as currency depreciation, lack of domestic agricultural production and low purchasing power linked to economic stagnation. Only by addressing the root causes of food insecurity can we hope to provide a sustainable solution to the problem.
WHAT CONCRETE INITIATIVES TO REDUCE FOOD INSECURITY HAVE YOU SEEN OVER THE LAST FEW YEARS FROM BOTH PUBLIC AND PRIVATE STAKEHOLDERS?
In the last eight years, HSA Group has partnered with a number of UN agencies, including the World Health Organization (WHO), the UN Office for Coordination of Humanitarian Affairs (UN OCHA) and the World Food Programme (WFP) on a variety of initiatives and aid programmes that benefit millions of Yemenis. Our work with the WFP has included milling flour for distribution across Yemen, manufacturing high-energy date bars for school feeding programmes, distributing emergency food baskets across Yemen, and coordinating logistics for the delivery of vital medical supplies to respond to Yemen's Covid-19 crisis, through the Interna-tional Initiative on Covid-19 in Yemen (IICY). Most recently, HSA Group has been partnering with Tetra Pak on a new initiative in Yemen that will serve as a pilot for introducing fortified milk in school feeding programmes. At HSA Group, we remain committed to working with our partners to address Yemen's food security challenges and to help build a prosperous future.
WHAT SPECIFIC ROLE DOES HSA FOODS PLAY IN IMPROVING FOOD SAFETY IN YEMEN?
During Yemen's ongoing food crisis, all aspects of the food systems have been affected, including food safety. In an attempt to improve food safety, HSA Group, together with its partners, has facilitated critical projects across the public sphere, affecting infrastructure and nutrition. We are also constantly innovating in areas such as packaging, incorporating digital technologies to enhance food safety. In some cases, the Group has had to adapt its operations to ensure that it meets the needs of its consumers. This has previously involved adapting the contents of its products to boost nutritional value and shelf-life, and redesigning packaging to reduce wastage caused by exposure to environmental elements such as sustained direct sunlight and rough terrain. The quality and safety of our products will remain our top priority. We believe that food safety is integral to the entire food system and that it plays a critical role in providing safe and nutritious food for all. At HSA Group, we are committed to improving food security in communities across Yemen and beyond.
WHAT ARE THE TANGIBLE IMPACTS OF THE PARTNERSHIPS BETWEEN HSA AND DFIS IN SOLVING THE FOOD SECURITY ISSUE IN YEMEN?
Throughout our 85-year history in Yemen, HSA Group has harnessed the power of partnership to solve food security issues and drive sustainable development. We believe that collaboration between the private sector and DFIs can address Yemen's food security issues. DFIs play a vital role in unlocking investment in fragile and conflict-affected states that are cut off from international markets due to their perceived high-risk profiles. The Group has partnered with the International Finance Corporation (IFC) to support food security in Yemen.
Through this partnership, organisations such as Proparco and FMO have been able to invest in the Yemeni market, enabling us to manage wheat imports at a time of high price volatility, in order to ensure affordability when it matters most for people in the country. There is a huge opportunity for DFIs to invest further in Yemen, partnering with the private sector to address immediate humanitarian challenges and help pave the way to sustainable economic development and growth. HSA Group's Economic Development Initiatives (EDI) have recently published a study, entitled "Unlocking the Potential of Yemen's Private Sector", which is designed to foster open engagement between the private and public sectors and international organisations, to address Yemen's challenges and encourage efforts to scale up private sector development and engagement in Yemen.
HOW CAN THESE PARTNERSHIPS BE IMPROVED?
Our partnership with the IFC has been a great success and has brought finance and agility to an extremely challenging market, supporting communities across Yemen. It was the IFC's first agribusiness investment in Yemen in 10 years and Proparco and FMO's first ever in the country. Sadly, the underlying challenges remain, and more support will be needed from DFIs in the future. We will need to support projects that tackle the wider causes of food insecurity, promoting initiatives that boost domestic production, address import imbalances, and deal with widespread water scarcity.
We cannot rely on humanitarian aid to generate prosperity in communities. Instead, private sector organisations and DFIs will need to work together to create the conditions for long-term growth. Through encouraging more DFI engagement – tailoring support to address the structural issues in addition to immediate needs and prioritising growth across the value chain – the development community can create a tangible positive impact and build a better future in these uncertain times.
WHAT ARE THE KNOCK-ON EFFECTS OF THE UKRAINIAN CONFLICT ON HSA'S PROCUREMENTS AND SUPPLY CHAIN, AND ULTIMATELY ITS EFFECTS ON THE LOCAL POPULATIONS THE GROUP SERVES?
The past 18 months have been characterised by extraordinary turbulence and turmoil globally. The communities we serve are facing challenges that have been exacerbated by the conflict in Ukraine, while we continue to experience disruption across our operations. The ongoing food security crisis, lack of international funding for humanitarian operations, and the outbreak of the conflict in Ukraine have combined to create one of the worst possible situations for millions of Yemenis. During this period, HSA Group has faced increasing challenges in securing sufficient supplies of affordable food to support Yemen. The resulting food shortages have caused price surges in basic commodities traded globally. In such uncertain times, it is our responsibility together with our partners to continue to provide affordable essential goods and services to millions of people in Yemen.